About Us
We Are Catholic Education, Diocese of Wagga Wagga
Catholic Education, Diocese of Wagga Wagga (CEDWW) serves twenty six primary schools and five secondary colleges. Our staff support principals and school staff in their work around maximising student learning, growth and development including;
Professional learning
Strategic planning
Renewal and development of school leadership personnel
System Monitoring
Registration and Accreditation
Liaison with the NSW Education Standards Authority (NESA)
Advice and support for the Director of Schools
Staffing
Processes which advance the resolution of concerns
School-based projects
Catholic Education team members have responsibilities for supporting schools with Learning and Teaching, Faith and Care, School and System Improvement, Finance and Resources, Information and Communication Technologies and Human Resource Services.
About Us
Directors Message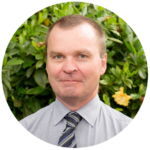 As the Director of Schools for the Diocese of Wagga Wagga, I would like to thank you for taking the time to inquire about a quality Catholic education at one of our 26 Primary and 5 Secondary schools. It is an important decision and I encourage you to ask many questions and choose the school that best mirrors your family's needs and values. I hope that if you are interested in your child being part of one of our schools, that you take the next step and contact your local Catholic school directly.
In essence Catholic schools have been a major component of Australian education for over 175 years. From its humble beginnings, we are now the second biggest sector after government schools, with more than 760,000 students (which is around 20% of all school enrolments) and at last count we have 1728 schools across Australia.
If you decide to choose one of our schools, we would be delighted to welcome you to our family, and I can confidently say that the school you have selected will reflect your own values, beliefs and hopes as Australians. A school that will encourage and provide a basis for your child to seek to develop their own relationships with God and to continue their faith journey throughout their lives. A school that will encourage them to offer a voice which will question, challenge and reflect on their world in the light of Christ's message. A school that will provide an educational foundation for life to the full; intellectually, spiritually, physically, morally and emotionally.
Parenthood is a remarkable gift and a great challenge, and we are honoured to support and accompany you on this incredible journey.
Yours in Catholic Education
Mark MacLean

About Us
Vision and Mission
Vision
Our Catholic school communities encounter and engage with Jesus and His message.
Mission
We achieve this as communities of:
Faith – teaching, celebrating and living our Catholic faith
Learning – inspiring, informing and engaging our communities in learning
Care – building caring and supportive environments that promote wellbeing and learning
Service – embracing leadership which fosters collaborative practices for mutual benefit and partnership and
Stewardship – caring for people, creation and resources
About Us
Our Diocese
The Catholic Diocese of Wagga Wagga is located within Wiradjuri country in the Riverina and southwestern district of New South Wales. The Murray and Murrumbidgee Rivers are significant geographical features of the area with the eastern border of the Diocese lying in the mountainous regions of the Great Dividing Range.
Established in 1917, the Diocese of Wagga Wagga has a rich faith tradition; our faith communities are nourished and sustained by the sacramental life of the church administered and accessed through 31 parishes.
Catholic Education, Diocese of Wagga Wagga comprises 31 schools – 26 primary and 5 secondary. Boarding facilities can be accessed by 3 of our secondary schools.
About Us
Strategic Plan 2018-2020: Key Directions for a shared future.
Jesus is the foundation of Catholic schools – 'I came so that they may have life, and have it abundantly' (John 10:10).
Our work in Catholic education is to create the conditions for students to become fully alive – inspired with a love of learning and a heart of hope. In anticipation of our students reaching the fullness of their humanity, we are called to nurture: high quality relationships; the development of critical thinking capabilities, human values and a moral and ethical worldview; a relationship with Jesus through experiencing, teaching and practicing the Catholic faith.
Strategy 2018-2020 focuses this educational ministry of providing a high quality Catholic education within our diocesan system of schools. It is designed to inspire the spirits, minds and actions of all, and in doing so foster a community of hope that can confidently meet the ongoing challenges presenting for our Church, Catholic Education and for Leadership within these contexts.
The Strategy promotes Fullan's idea of 'simplexity' by 'finding the smallest number of high-leverage, easy to-understand actions that unleash stunningly powerful consequences' (Fullan 2009, p.16). It is organized around the three identified priority areas of Catholic Identity, Capacity Building and Service, and demands shared responsibility for its actioning. The priority areas summarize the improvement theme categories that presented in the data collected using the Education System Improvement Tool (ESIT) from Central Office personnel and from Principals and School Leadership Teams.
Actions identified within each priority area will be detailed further in the Central Office Annual Improvement Plan (AIP), which will also be informed by individual schools' Annual Improvement Plans. To monitor and evaluate progress of the improvement agenda, regular check-ins using the ESIT will be scheduled and recorded in the AIP timeline of events.
The following four guiding principles frame the animation of the Strategy:
Journey with – engaging in respectful, challenging dialogue within a collaborative and supportive environment to determine a mutual understanding of the best way forward to improve student outcomes.
Build from the evidence – collecting, analysing and using relevant and rigorous evidence to inform future practice.
Learn and reflect – engaging in a continuous cycle of inquiry and improvement.
Speak with hope – using skillful language to cultivate hope to embrace all that the future holds.