St Patrick's Primary School, Holbrook (Readvertised)
We are seeking an innovative educator(s) to lead this dynamic learning community into the next exciting phase of its learning and development journey. Both individual and co-leader­ship applications will be considered. Teaching loads for a co-leadership model will be negotiated, so that they best meet the needs of the school.
St Patrick's is a progressive co-educational Catholic Primary School located in the picturesque town of Holbrook within the Diocese of Wagga Wagga. The school has a cur­rent enrolment of 50 students.
Our workplace benefits partner Maxxia, offers attractive benefits such as salary packaging and work car leasing to employees.
Scroll down to view full details of this exciting leadership employment opportunity.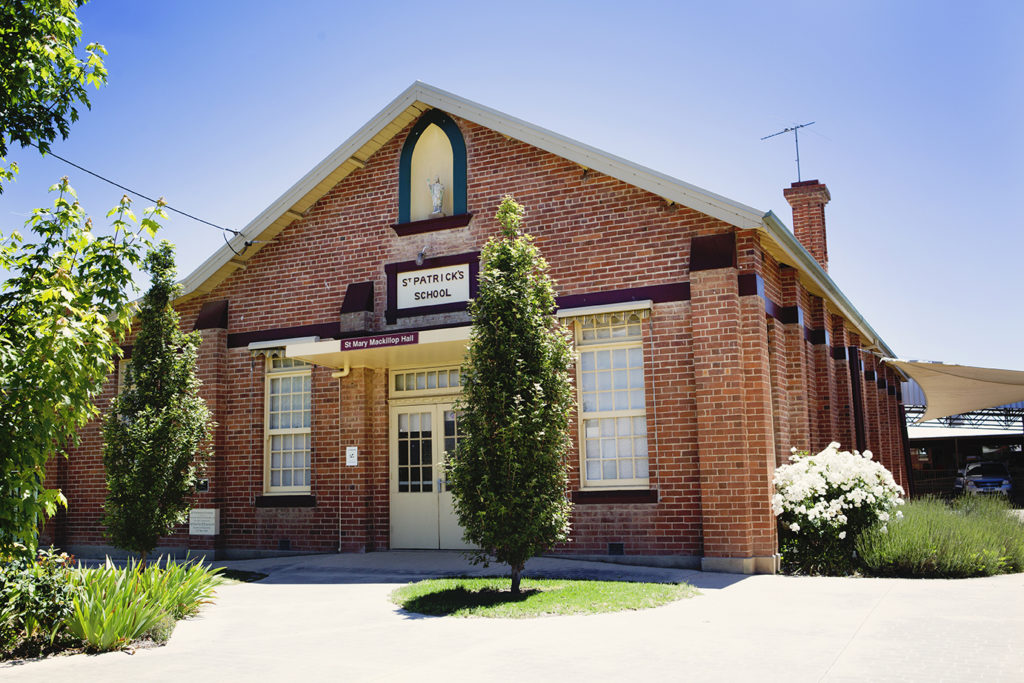 Holbrook is a rural town of some 1500 people on the Hume Freeway 60klms north of Albury within Greater Hume Shire.   Within short driving distance to the Murray River and the City of Wagga Wagga, Holbrook is an ideal place to live between Sydney and Melbourne.
Holbrook is in the centre of a productive pastoral district. The town proudly displays a collection of submarines including the B11, of 1914 Dardenelles fame and HMAS Otway, a 90-metre submarine.
St. Patrick's School is located in the centre of town immediately opposite the Caltex Service Station and Holbrook Bakery.
CEDWW supports the development of high performing leaders through:
Strong induction and mentoring processes
Targeted professional learning and formation opportunities
Dynamic and highly collegial Principal networks
Demonstrates a commitment to the Catholic faith and regularly participates in the sacramental life of the Church.
Postgraduate academic qualifications additional to initial teacher training and
evidence of personal responsibility for ongoing relevant professional learning.
Completion of a successful National Criminal History Check.
Accreditation for Senior Leadership in a Catholic School (Category E, Accreditation to Work Teach and Lead in Systemic Catholic Schools, Catholic Education Diocese of Wagga Wagga), working towards or willing to work towards this Accreditation.
For further information contact Mrs Sue Delaney (Human Resource Services Leader)on 0428 683 661 or via email – delaneys@ww.catholic.edu.au 
Are you up for this exciting and rewarding challenge?
If so, we are waiting to hear from you!
Applications close on Monday 9 September at 5pm.